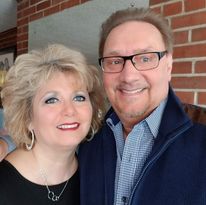 Both David M. Reeves Ph.D., D.D. and Penny L. Reeves, A.Th. serve the body of Christ in the capacity that is needed at the time.  From Counselors to Pastors, they have served the church since 1991; planting churches and ministries, empowering the lay people to do the work of the Gospel ministry.
Grounded on the Word they have trusted God for every step of their lives…and He has not let them down!  God will not forsake His children.  As King David said, "I have been young and now am old and I have never seen the righteous forsaken or begging for bread." 
Dr. David and 'Miss Penny' would love to bring a word to your congregation or evangelistic event.  Message them on facebook or linkedin for availability.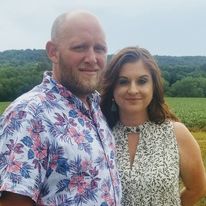 Rev. Nathaniel & Brooke Everhart pastor the new church plant in Knoxville, Tennessee – Revive Worship Center. 
If you want to sow into this soul winning center of worship and learning go to our safe,secure giving by text to 844-817-5853.  This is our Redemption Worship Center number but we will forward funds to the Knoxville church.