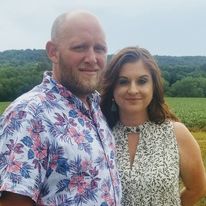 This new church plant is filled with hope and expectation in the Lord.  Slated to begin services and outreaches in January 2021, Pastors Nate & Brooke Everhart desire your prayers and agreement.
Everything is needed from pulpit supplies to seating to a meeting place. All expected to be secured shortly as the Lord leads.  You may seed into this work today by texting 'Give' to 844-817-5853.  This site is safe and secure.
If you live near or in Knoxville, Tennessee plan to get involved now!  God bless you.